Deacons BEWARE…Friday…September 30th…Los Angeles…Live theological brewing shall commence…Homebrewed Christianity is about to get PROFANE with Barry Taylor!
 I am thrilled to invite all the Deacons and LAites to a live HBC house-show & yard party with your favorite British PoMo theological and cultural super star Barry Taylor (check him on the podcast & at Theology After Google). The show will be an hour and a half of interactive theology, inappropriate religious jokes, guitar strumming, Pop Culture commentary, & curse word Bingo (Barry will have to explain…I hear lay people at his church invented it). Pete Rollins may have his Pyro-theology but we got Profane Theology.
If you want a philosophical analysis of how Katy Perry managed to be the second person after Michael Jackson to get 5 number one singles off a single record, then this event is for you.  If you want to hear Barry tear up as he discusses the end of the Harry Potter movie series…I can't promise that BUT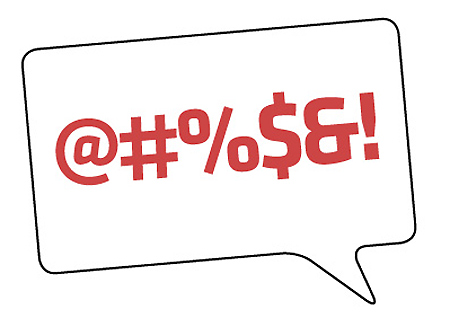 if have been asking your self the very perplexing question "how hardcore is Mark Driscoll's Jesus?" then you really need to be there!
Here's the deal. $10. Arrive @730pm -> Show 8-930pm -> yard party (including cornhole where Barry will defend his trophy).  Deaconess Holly is hosting the event in her home. 5165 Ocean View Blvd. La Canada, CA  91011 (it's right off the 210 between Burbank & Pasadena)  There will be snacks provided & cooler space for you to bring your own beverages of any variety. Cornhole festivities and conversations to follow.
It's a house show so there is limited seating.  Secure your spot & donate $10 HERE: http://tinyurl.com/ProfaneTheology
What's better on a friday night than profane theology? It's only $10, no bar tab, poor humor, & adults tossing bags of corn in holes afterward.
Much thanks to Deaconess Holly & our friends at St. Luke's of-the-Mountains Episcopal Church for helping to sponsor this event!
Ohhh if for some reason you want a fancy bio of Barry Taylor here it is…freshly copied and pasted off the Soularize Event page (where Barry & HBC will be in Oct!!!)
Dr. Barry Taylor is the Associate Rector at All Saints' Episcopal Church in Beverly Hills, California. He also teaches theology and culture at Fuller Theological Seminary, where he is the Artist-in-Residence for the Brehm Center, and he teaches advertising and design at Art Center College of Design in Pasadena, California, topics that were part of his theological doctoral study program. He writes and plays music, usually with friends, occasionally for money – his songs have shown up in a few movies, and he has composed a couple of soundtracks for largely over-looked films. He has written a few books: A Matrix of Meaning with Craig Detweiler, A Heretic's Guide to Eternity, with Spencer Burke, as well as his latest, Entertainment Theology.